The New Croft is proud to announce that we will be hosting two special events to support Sophie Grey, our esteemed Facilities Manager, who tragically lost her family home in a devastating fire at the start of July in Haverhill. 
Sophie has been a cornerstone of our community, dedicating herself to raising thousands of pounds for local charities and fostering a deep bond with the residents of Haverhill. Now, it is our privilege and responsibility to come together and show our unwavering support for Sophie during this challenging time.
The first event, the Jim Thompson Memorial Cup, is scheduled to take place on Sunday, 10th September 2023. The match will feature a gripping showdown between Haverhill Rovers Vets and AFC Sudbury Vets. We extend our heartfelt gratitude to Sudbury for their graciousness in postponing a league fixture to participate in this memorial match, which will kick off at midday.
For just £5 entry fee, spectators can look forward to a fantastic afternoon filled with football and live music by Disco Kitchen (DJ Andy Palazon) in the vibrant beer garden. The event will also boast exciting inflatables for children and families to enjoy, making it a delightful outing for all ages. 
Furthermore, attendees will have the opportunity to participate in an enticing raffle and live auction, offering signed football shirts, among other coveted items up for grabs. You can now purchase your tickets here.
For those who may be unable to attend the event but still wish to extend their support to Sophie, can donate by clicking here.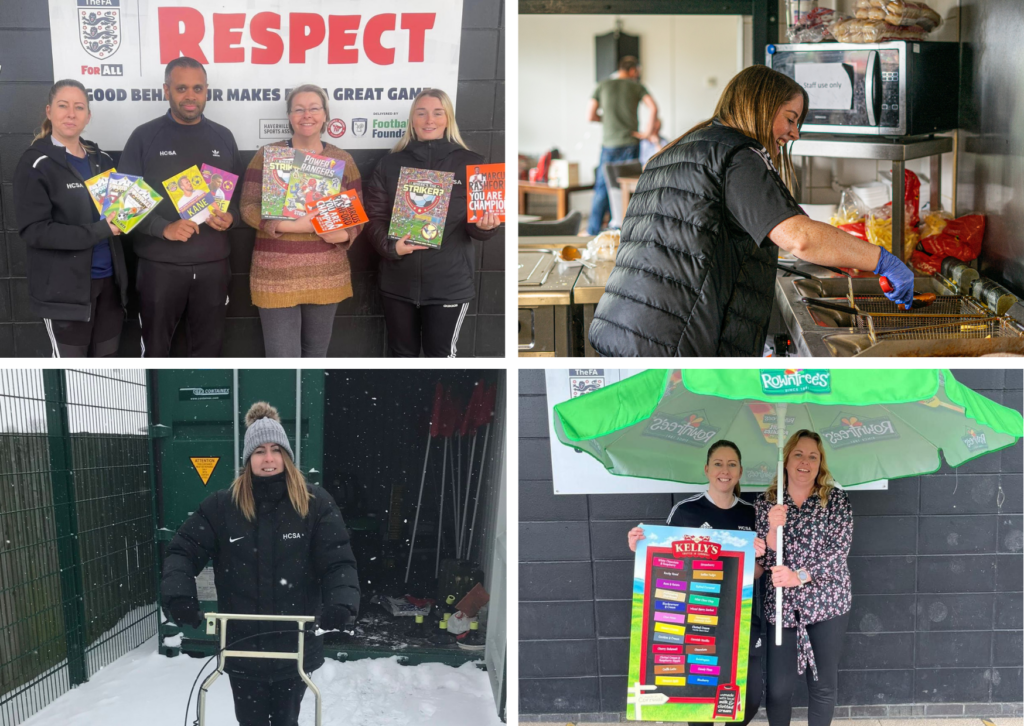 Sophie Grey has been a beacon of hope and inspiration in our community, tirelessly dedicating herself to the welfare of others. Now, it's our turn to come together and lend her the strength and support she needs. Let us show Sophie that she is not alone and that we stand united as one community, ready to lift her up during this difficult time.
Stay tuned for more information on our second event, which will be announced in the coming weeks.
EVENT DETAILS
Jim Thompson Memorial Cup
Haverhill Rovers Vets vs AFC Sudbury Vets
Location: The New Croft, Haverhill
Time: 12:00 – 6:00pm 
Entry: £5 – pay on the gate
Other Activities: Disco Kitchen, Beer Garden, Inflatables, Raffle & Auction
Click here to purchase your ticket.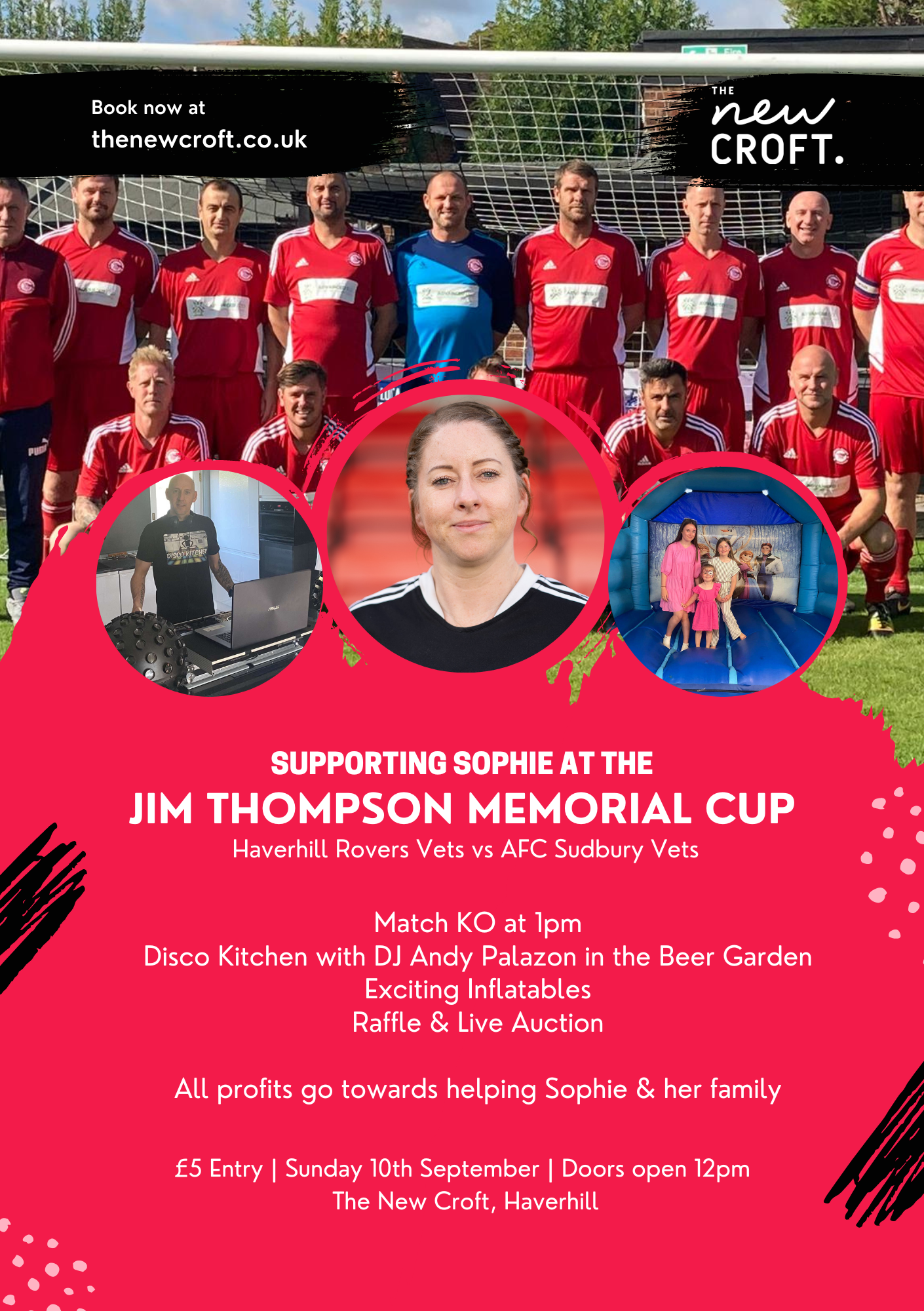 We're delighted to announce that Declan Rice will be donating a signed Arsenal shirt at the Jim Thompson Memorial Cup auction!
Further details on our auction will be shared soon. 
For those who would like to show their support by donating to our Just Giving Page, please use the button below.