Former Manchester City and West Ham United player Kevin Horlock has been appointed Academy Manager at Haverhill Football Academy.
The ex-professional is set to be at the helm of the newly formed football academy launching in September giving students aged 16-19 a unique full-time football and education programme.
Haverhill Football Academy has partnered with Haverhill Community Sixth form to allow students to study A-Levels, Level 3 vocational courses or a combination of the two alongside a competitive football programme.
Kevin's new role will include driving all post-16 programmes, educating students around career opportunities, and providing partner clubs, players and coaches with additional coaching & development support.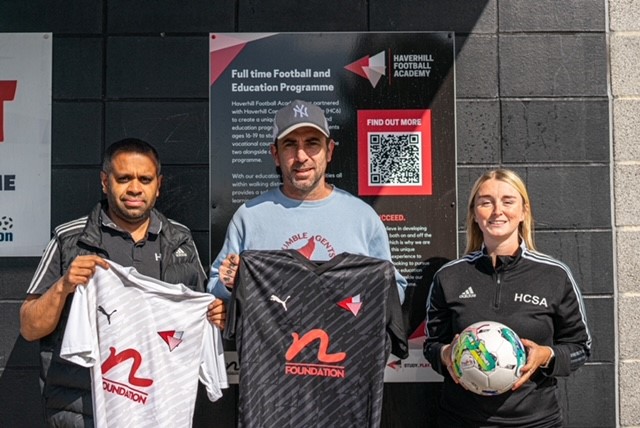 Peter Betts, Facilities & Development Manager at Haverhill Community Sports Association said: "I am absolutely delighted to be able to welcome Kevin Horlock to Haverhill and have him head up the new post 16 football programme.
"When reflecting on Kevin's achievements within the game, having played for both Manchester City and West Ham in the premier league to then going on to coach both Northern Ireland U21s and Colchester United U23s we are absolutely thrilled to able to attract someone of Kevin calibre to Haverhill to lead this new and exciting programme and be able to provide the local students some amazing opportunities.
"Once we met with Kevin, it was clear our ambitions to enhance the football programme over time coincided with offering an amazing A level provision and new and improved facilities at The New Croft all married up. Kevin has a vibrant personality and will fit straight into the team we have here based at The New Croft.
"I would like to take the opportunity to thank Lois Balfour for her support throughout this recruitment process and for everyone's patience regarding this appointment as it was an important one for both the programme and the school to recruit someone who would meet our needs.
Kevin Horlock, Academy Manager at Haverhill Football Academy said: "I am delighted to be joining Haverhill Football Academy. The plans and vision The New Croft have for the future are exciting and are built on strong foundations with unbelievable facilities that continue to grow and improve.
"The post 16 academy now gives local players in the surrounding areas the opportunity to be a part of something special, to further their education alongside developing their football skills. I'm excited for the future and can't wait to get started."
Haverhill Football Academy still have opportunities available should students wish to enrol into Haverhill Community Sixth Form for the coming academic year. To register for the programme please use this link: bit.ly/40ItMwH