We were delighted to have hosted Haverhill Rovers Table Football and Subbuteo Club [HRTFSC] at The New Croft for their Kings Coronation Cup tournament.  
To celebrate the coronation of King Charles III, 40 Subbuteo players, including those from Darlington and Southampton, took to the tabletop game to battle it out to be crowned King of Haverhill.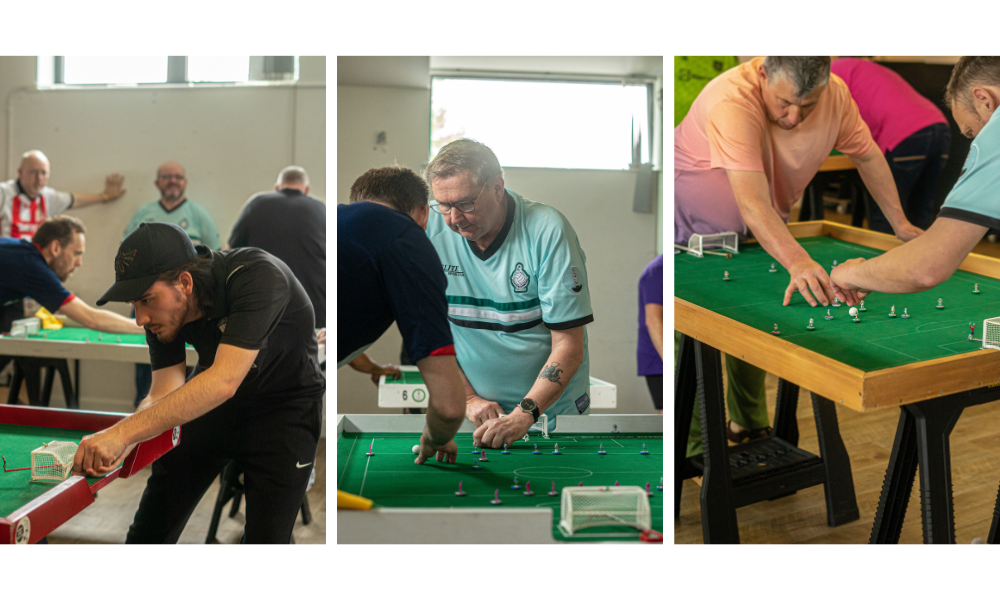 Chairman and Founding Member of HRTFSC, Gerry Harrington said: "The club is fantastic and allows like-minded people to meet and make new friends. The club keeps going from strength to strength, and we are always looking for new players."
"A huge thank you to Bettsey, Sophie and the rest of the team for helping us make the day an unparalleled success."
Haverhill Rovers Table Football and Subbuteo Club was formed in July 2020 by former West Ham United youth player Gerry Harrington. Subbuteo is a tabletop game in which players simulate association football by flicking miniature players with their fingers. 
The friendly club welcomes all standards of play, genders and nationalities and plays out of the Ex-Servicemen Club in Haverhill town centre.
To learn more about HRTFSC and how to get involved, visit their website by clicking here.