Lois Balfour attends 'unforgettable experience' in Barcelona in preparation for her UEFA B Licence through the Powerhouse Project (PHP).
The weekend included learning about the history of the city, the rich football culture and Nike's long-term relationship with one of the biggest powerhouses in world football, FC Barcelona. 
The trip also included a visit from Lucy Bronze who discussed her career and playing experiences with FC Barcelona Femeni and the Lionesses.  As well as match tickets for FC Barcelona Femeni vs Atlético de Madrid Femenino and access youth teams matches across the different age groups. 
Lois Balfour,  HSCA's Football Development Officer was selected to be one of 12 coaches as part of the PHP Cohort Two and has also recently taken part in a series of masterclasses and on-pitch sessions at Chelsea's Cobham training ground.
The PHP is a three-month pre-UEFA B programme that combines practical on-pitch coaching clinics and technical and tactical theory classes. The programme also aims to support the next generation of high quality female football coaches by offering online Q&A sessions with leading figures across the industry, access to WSL and Premier League match day experiences and more.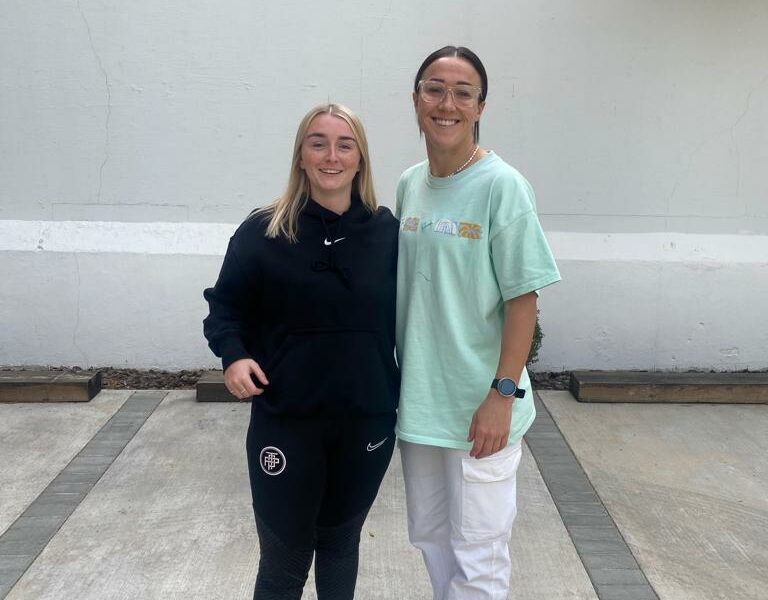 Lois hopes to "inspire other females in Suffolk" to further their career in coaching and wants to encourage others to get involved in the game within their local area and said: "I will use these opportunities to shout about this world of football and what beautiful feeling it can bring to females. I am always available to talk with females wanting to get involved and can offer potential opportunities with me at Haverhill Rovers."
If you'd like to get involved within the female game with Haverhill Rovers, email Lois Balfour for more details: loisbalfour@thenewcroft.co.uk