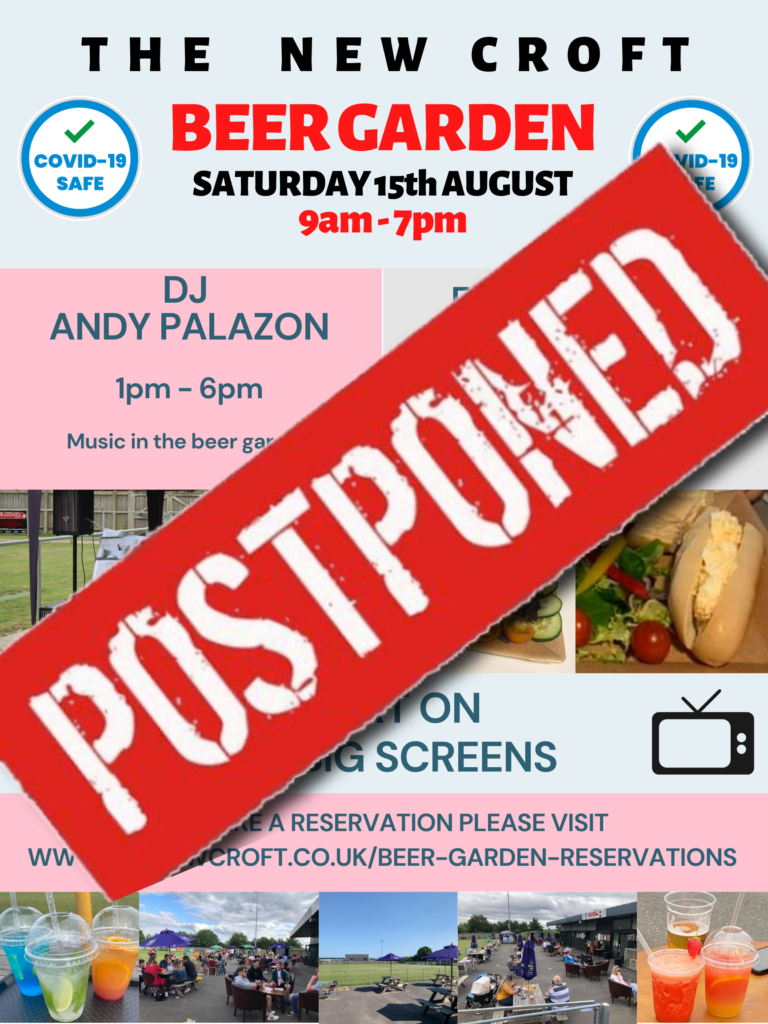 Unfortunately we have taken the decision to close the beer garden tomorrow due to the severe weather conditions.
Our priority is YOU enjoying your visit to The New Croft which unfortunately will not happen tomorrow with the weather as it is !!
Refreshments will be available between 8.30am – 12.30pm for youth team matches being played on the 3G Pitch.