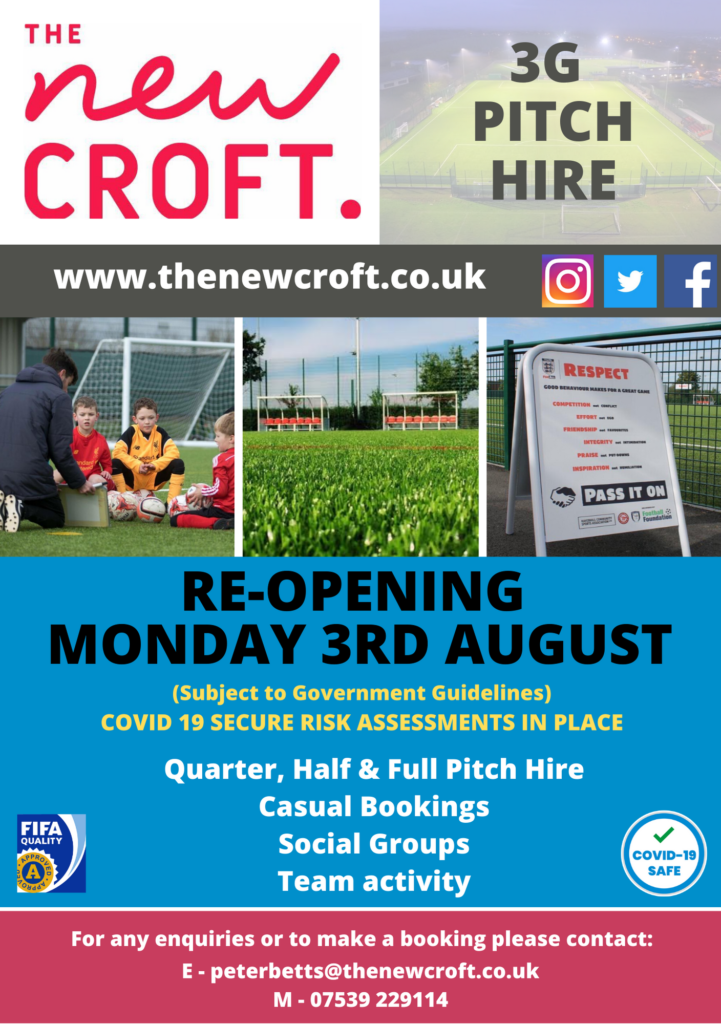 We are delighted to confirm that our 3G will be re-opening for activity as of Saturday 1st August!!
Covid-19 secure risk assessments have been put in place to ensure that the safety of our customers is paramount! (risk assessment can be found on our website)
If you would like to book the 3G for social football, team activity or a kick about with your friends please contact Peter Betts on 07539 229114.
We look forward to welcoming you back to The New Croft!!