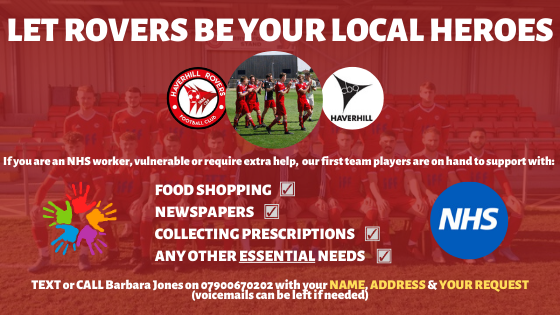 Our member club Haverhill Rovers have offered their services to the local community by being on hand to NHS workers and vulnerable people during this time of need.
They are offering support for food shops, buying newspapers, collecting prescriptions and any other essential needs that local people in the area might have.
Everyone at The New Croft is extremely proud of what they are doing and hope they can give something back to the community of Haverhill!