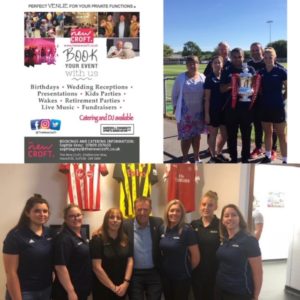 Everyone at The New Croft would like to thank our users for their continued support during the current on-going and ever changing COVID-19 pandemic.
We are deeply saddened by this situation and it has been an extremely difficult, stressful and uncertain time for all concerned but we hope to come out of these challenging times stronger with your support.
All facility bookings over April and May- Sophie will call you personally to discuss your booking and look to finalise new dates for you once our re-opening date is confirmed.
For anyone wishing to discuss any future bookings or just want to call to discuss The New Croft facilities in further detail please contact Sophie on 07809207603 or email sophiegrey@thenewcroft.co.uk
We will continue to update you on any potential developments relating to reopening as frequently as possible, but in the meantime, we thank you for your continued support.
Please stay safe and follow the governments advice.