---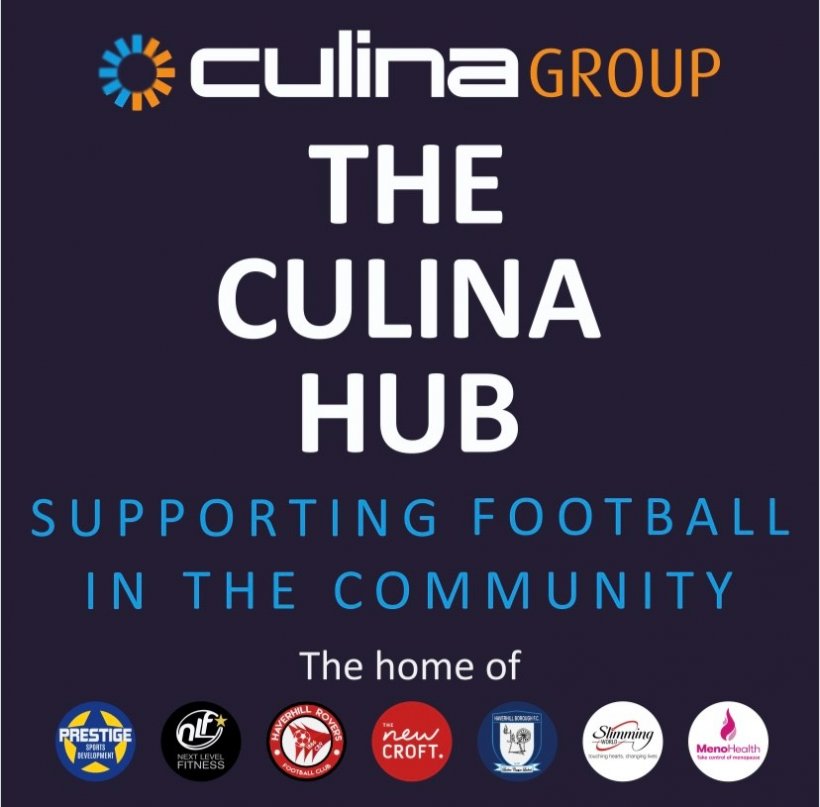 Their Haverhill site is one of over 50 strategically located sites across these areas.
The Haverhill Community Sports Association venue which was opened 10 years ago, located on Chalkstone Way, Haverhill will be now known as THE CULINA HUB, The New Croft.
The value of the deal is substantial and will go into improvements across The Culina Hub facility and the football club.
Haverhill Rovers F C Chairman, Alastair Shulver said "We at Haverhill Rovers are delighted that Culina Group are the new sponsors of The Haverhill Community Sports Association venue which is the community hub of football in the town. The success and growth of the club relies on the fantastic support we receive from local businesses including IFF, Towergate Insurance, MKM, Green King and all our other sponsors who support the club from youth to adult levels".
Culina Group were impressed with our fantastic facility and really bought into what we are trying to achieve in a town that's commonly known as a football town. Haverhill Rovers F C wish to maintain and grow further into the future as football has always been a fantastic tool for raising the profile of any town along with the businesses and local residents within it.
The Haverhill Community Sports Association Facilities and Football Development Manager Peter Betts said "We have all been working very hard to put The New Croft Facility on the sporting and leisure map as a flexible high quality venue without losing our community focus".
"To be able to work with Culina Group will be hugely beneficial to our strategy".
"The New Croft venue has been known over the years as a site for good governance, operations and providing excellent facilities for all areas of the community. We are keen to carry on establishing more good partnerships like the one with Culina Group".
Tom Chant from the Culina Group said " Culina Group are passionate about supporting local communities across the country. We feel that through our partnership with Haverhill Rovers F C we can establish ourselves as a key player within the Haverhill community. The work that the club does in the local area is fantastic and their values align perfectly with those of Culina Group".
"We are delighted with the naming agreement. We look forward to seeing the club continue to grow and provide a wealth of activities and services for the local Haverhill community. We are very proud to be a part of it