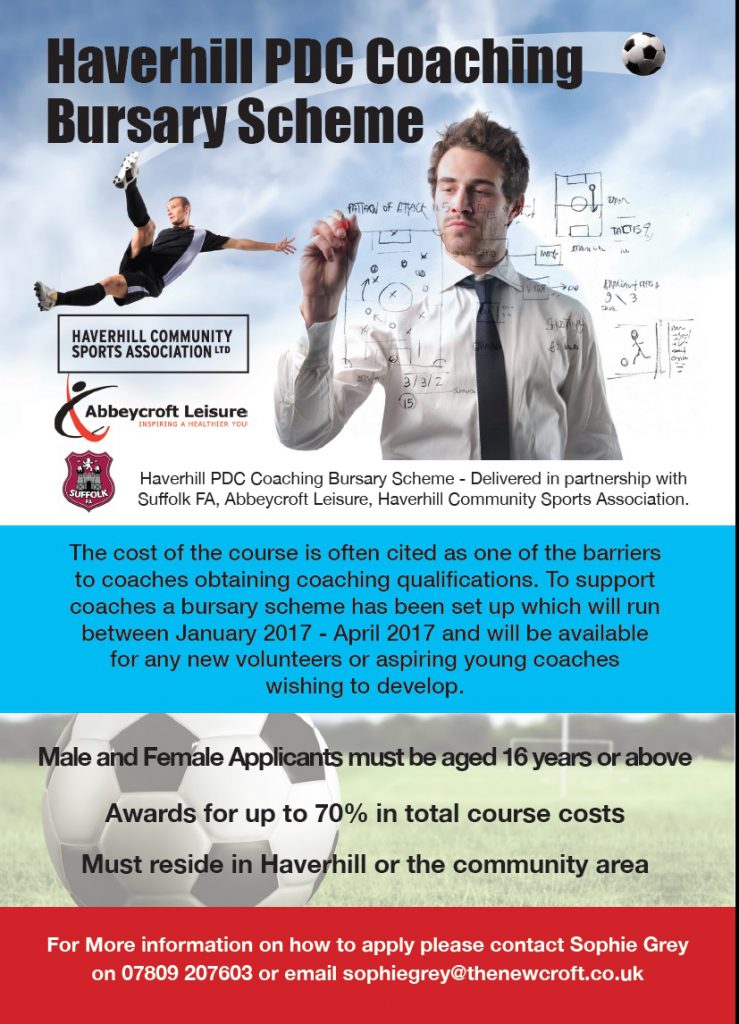 The cost of the coaching course is often cited as one of the barriers to coaches obtaining qualifications. To support them, a bursary scheme has been set up which will run between January 2017 – April 2017 and will be available for any new volunteers or aspiring young coaches wishing to develop.
Open to anybody 16 years or older residing in the Haverhill community area.
For more information contact Sophie on 07809 207603, or email sophiegrey@thenewcroft.co.uk .