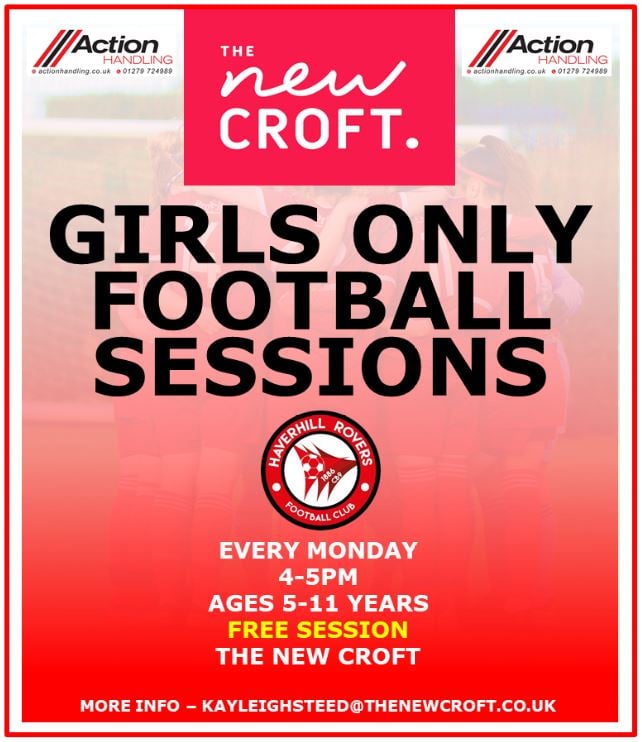 Haverhill Rovers are supplying girls between the ages of 5-11 years FREE football sessions which are run at The New Croft.
These sessions will be taking place every Monday (excluding school holidays) 4-5pm.
For more information or to book your child onto this session please contact Kayleigh Steed on kayleighsteed@thenewcroft.co.uk or 07772097974.