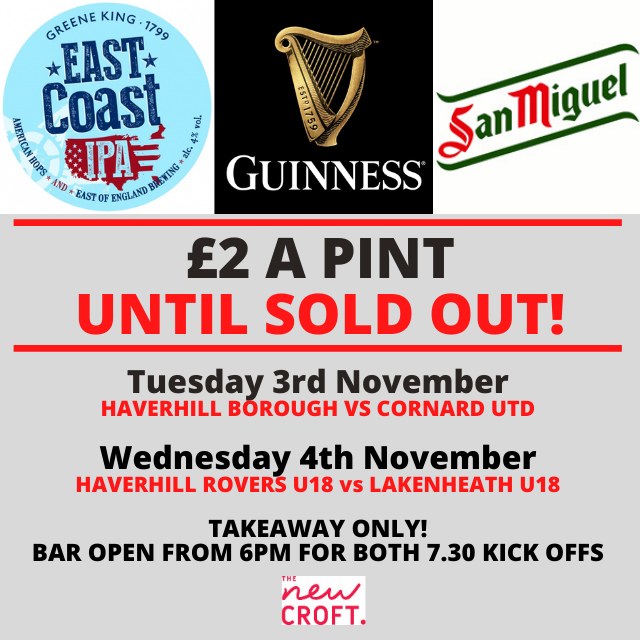 Come and be involved in the great offer we have for the last 2 remaining matches at The New Croft.
£2 a pint on San Miguel, East Coast IPA & Guinness will be available at Haverhill Borough vs Cornard United on Tuesday 3rd November and Haverhill Rovers U18 vs Lakenheath U18 on Wednesday 4th November.
We look forward to seeing as many supporters at The New Croft as possible!