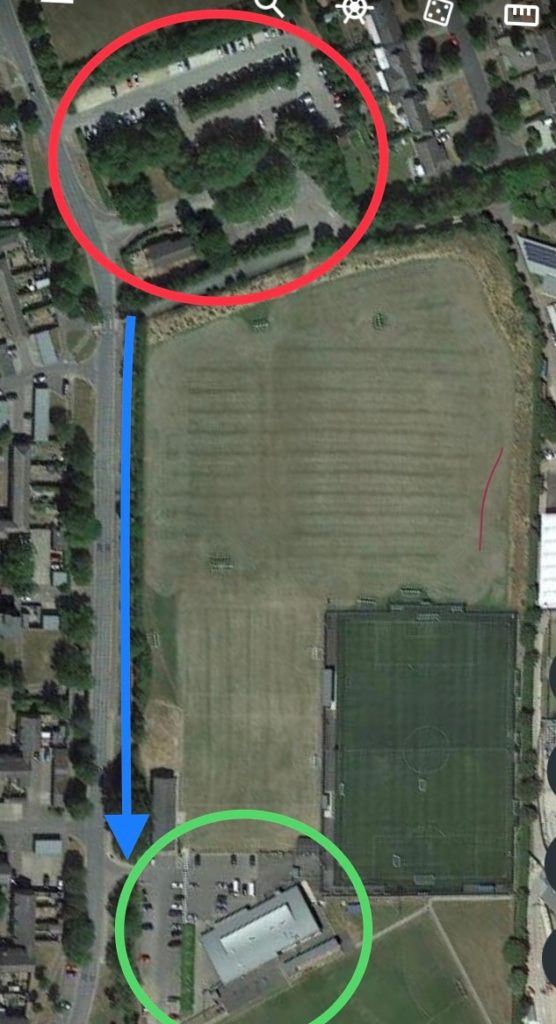 It has been brought to our attention over the last few weeks that parking tickets are being issued to people who park on the grass verge outside of the facility.
The grass verges outside the facility do not belong to us so we do not have any control over parking on them. Unfortunately we cannot accept any responsibility for anyone who decides to park there so to avoid any future fines, we recommend the use of the Samuel Ward if our carpark is full. (*Please see picture above – Samuel Ward is shown in red*)
The New Croft is for community use and the car park doesn't belong to any particular group that uses the facility so their may be times when the car park is full due to a number of activities being on site at a time. The car parking spaces are determined on a first come first served basis.
We advise overflow car parks are used in the event of the site car park being full.
Thank you for your understanding.