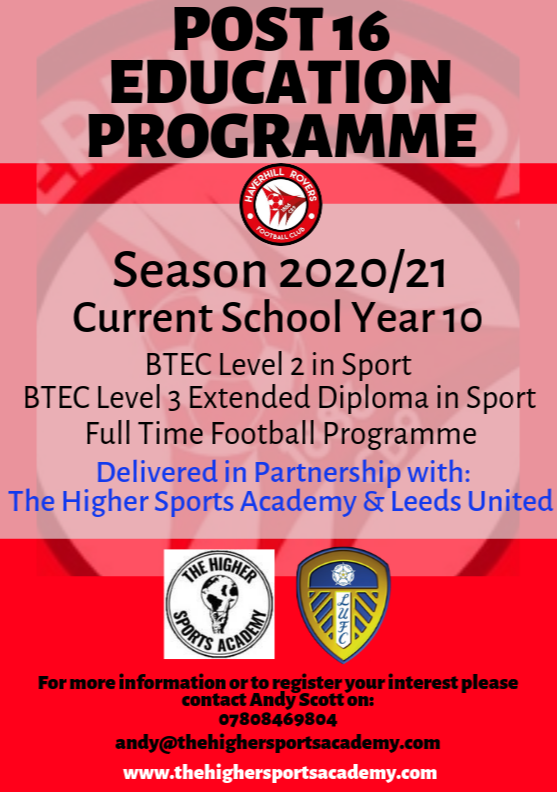 Haverhill Rovers have an exciting new partnership which will take place at The New Croft!
The Post 18 programme will team up with Higher Sports Academy and Leeds United FC for students in 2020/21.
If you are a year 10 student and you would like to find out more about the programme please email Andy@thehighersportsacademy.com
A big thank you also goes to Castle Manor for inviting HCSA staff members to meet their students today.