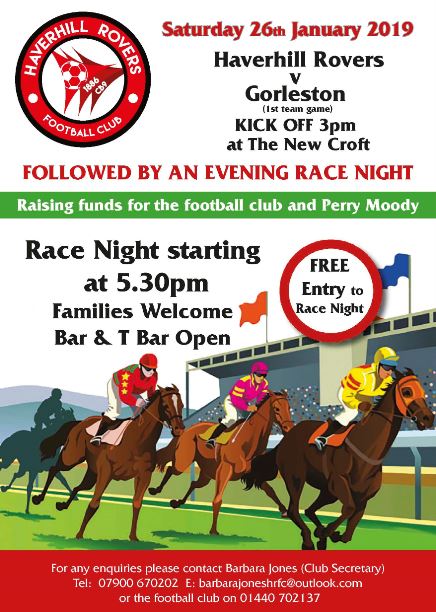 Haverhill Rovers are hosting a race evening which will be taking place at The New Croft on Saturday 26th January 2019.
Haverhill Rovers will face Gorleston at 3pm in the league followed by the race night at 5.30pm in the evening.
FREE ENTRY to the race night! It would be great to see as many of you at The New Croft as possible!